Investigations
As part of your initial assessment it is possible that further investigations will be arranged
This may also be required even if you have had investigations such as MRI or CT scans performed elsewhere. The reason for this is that further, more detailed views of the problem may be required to plan your treatment, or occasionally, a more contemporary scan is required as symptoms change over time.
The West Wing at the John Radcliffe Hospital and the Manor Hospital both have state of the art MRI and CT scanning facilities, the ability to perform cerebral angiography and blood / biochemistry labs.
Nerve conduction studies / EMG studies are performed in the department of neurophysiology on level 3 of the west wing at the John Radcliffe Hospital
If you are attending the Specialist Joint Pituitary Clinic, part of the appointment will include blood tests, assessment by an endocrine specialist nurse and doctor, and a formal assessment of your vision.
About Simon Cudlip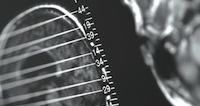 Mr Simon Cudlip is a consultant neurosurgeon and spinal surgeon based in Oxford in the United Kingdom. Read more »