Patient Information regarding referral and being seen
I see NHS patients, Uk and international private patients both as outpatients and inpatients.
Generally, NHS patients are seen at the John Radcliffe Hospital Oxford, Part of the Oxford University Hospitals group. All NHS operations are performed here, and the vast majority of emergency work performed here. Occasionally, private patients have surgery at the John Radcliffe.
Private patients are seen in my private outpatient clinic at the manor hospital. This clinic generally runs every Wednesday morning, operations are performed on Thursday mornings. The Manor hospital has a 21st century theatre suite with a dedicated recovery ward, and an adjacent intensive care unit.
International patients are generally seen at the Manor Hospital.
About Simon Cudlip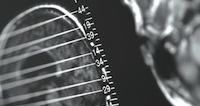 Mr Simon Cudlip is a consultant neurosurgeon and spinal surgeon based in Oxford in the United Kingdom. Read more »