NHS Patients
The NHS outpatient clinic is held in the neuroscience outpatients department on Level 3 of the West Wing, this is part of the John Radcliffe Hospital, Oxford. Travel into Oxford can be difficult and pay and display parking availability at the hospital can be varied.
Clinic time is Wednesday afternoon 1pm to 4.30pm.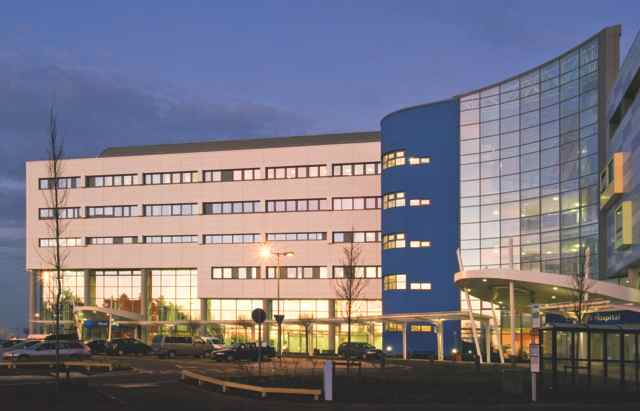 A Google maps page shows the location of the hospital below.
Alternatives include the park and ride system with buses stopping outside the hospital. There are frequent direct bus services between the hospital and Oxford City centre, which is a 10-minute walk away. Bus timetables are usually available Hospital Reception at the Porters Lodge.
The main visitors' car parks are immediately beneath the West Wing.
There is Drop off space available immediately in front of the Entrance to the West Wing as well as Disabled parking
If you would like any information telephone the Car Parking office on (01865) 224903, internal extension 24903.
If you receive a Social Security benefit, you may be able to reclaim your travel and car parking fees. You will need to complete a Patient Travel Form, available from your ward, and take it to the Cashiers Office on Level LG2.
There is also a webpage published by the ORH NHS Trust detailing the travel arrangements on the hospital website
For your outpatient appointment you should bring your appointment letter to show to the reception staff and you will be booked in and asked to take a seat. I try to see patients as quickly and efficiently as possible, however sometimes consultantions can take longer than expected. Thus you may get seen by myself slightly later than your appointment, this is usually only a small delay.
What to bring:
Any X-Rays or scans you have in your possession
Any Old letters or reports you have regarding the problem you are seeing me for
A list of your medications
A list of questions you might have for me
Another member of the family is generally a good idea as they may remember something you forget
What Happens Next?
You need further investigation
This is one of the most common outcomes of a first appointment. Please visit the investigations page on this site
No surgery is needed for your condition
Many patients with back pain do not need surgery, in many cases I will refer you to a pain specialist or physiotherapist, or ask your GP to arrange local treatment if you live a distance from Oxford. Please visit the Spinal Conditions page for more information.
Alternatively you may have a condition that needs close follow-up but no surgery, this may involve a further appointment after a period of treatment, and occasionally a further scan after 6-12 months
You need an operation
If you have a problem that could be improved with an operation then this will be discussed with you. In many cases surgery is not the only way of treating a problem and thus all of the alternate options will be discussed. An operation is only offered as a means of treatment when there are clear benefits and acceptable risks. The nature of the proposed operation, the risks and benefits, and the likely length of stay in hospital will be explained, as well as the usual recovery period.
Specific details on some of the more commonly performed operations are listed on this website in the appropriate sections
If you want to proceed to have the proposed operation then you will be placed on my NHS waiting list, and a preoperative assessment appointment will be made with one of our nurse specialists.
If you are a private patient arrangements will be made for you to have an operation at the Manor Hospital. Occasionally, private patients need to have operations performed at the John Radcliffe Hospital.